The European Solidarity Fund for Ukrainian Films (ESFUF)
is an initiative proposed by the CNC to the other EFAD members during the Cannes General Assembly in May 2022.
After having supported various actions for Ukraine → at national and European level, EFAD and its members wanted to unite forces to launch a dedicated support for Ukrainian filmmakers, to help them completing their films or developing new projects, while fostering coproductions. ESFUF brings together 19 partners from 16 different countries, the EFAD association and some of its members as well as Culture Ministries.
the partner authorities:​
Belgium: Flanders Audiovisual Fund (VAF), Cinema and Audiovisual Centre of the Wallonia-Brussels Federation (CCA)
Cyprus: Ministry of Culture 
Croatia: Croatian Audiovisual Center
Denmark: Danish Film Institute
Estonia: Ministry of Culture
France: CNC and the Ministry of Culture
Germany: Federal Government Commissioner for Culture and the Media
Greece: Greek Film Centre
Ireland: Screen Ireland
Italy: Ministry of Culture
Lithuania: Lithuanian Film Center
Luxembourg: Film Fund Luxembourg
Netherlands: Netherlands Film Fund
Norway: Norwegian Film Institute
Portugal: Institute of Cinema and Audiovisual
United Kingdom: British Film Institute (BFI)
EFAD (Europe): European association of national film agencies
The CNC acts as coordinator of ESFUF, managing the fund together with the Steering Committee composed of all the partner authorities.
Description and eligibility criteria
ESFUF will provide support to cinematographic works by an Ukrainian director, at the development or FINALISATION stage.
The eligible projects are long-length cinematographic works intended to be first released in theaters, belonging to the genres of fiction, documentary or animation.
Beneficiaries are production companies established in the ESFUF contributing countries having a coproduction contract with an Ukrainian production company.
The budget of the scheme in 2023 is 1,3 M€  

The amount of the development support is capped at 25 000 € for documentaries and at 50 000 € for fiction or animation. Finalisation support is capped at 75 000 €.
The first call was open on February, 20th 2023 and closed on March, 17th 2023.
The second call was open on July, 10th 2023, and will be closed on September, 1st 2023.
The selection of projects will be decided by the ESFUF jury, composed of 7 experts of the European film industry: 
Marianne Slot, producer, France, President of the jury
Simone Baumann, producer, Germany
Dariusz Jablonski, director and producer, Poland
Timon Koulmasis, director, Greece
Ilmar Raag, director, Estonia
Ineke Smits, director, Netherlands
Audrius Stonys, director, Lithuania
Results of the first call for projects
A development support was allocated to :
Ashes settling in layers on the surface

by Zoya Laktionova

Ukrainian production company: 2Brave Production

French production company: Cinephage Production

Amount of the support: 25 000 €

 
It's not a full picture

by Maryna Stepanska

Ukrainian production company: JS Films

Portuguese production company: Bando a parte

Amount of the support: 25 000 €

 
Special treat

by Antonio Lukich

Ukrainian production company: Fore Films

Irish production company: Feline Films

Amount of the support: 50 000 €

 
The shadows

by Polina Kelm

Ukrainian production company: Contemporary Ukrainian Cinema

Lithuanian production company: Anaben Films

Amount of the support: 25 000 €

 
To the victory!

by Valentyn Vasyanovych

Ukrainian production company: Arsenal Films

Lithuanian production company: M-Films

Amount of the support: 49 950 €

 
Unholy power 

by Roman Liubyi

Ukrainian production company: Babylon 13 Production

German production company: Benedetta Films

Amount of the support: 42 200 €

 
A completion support was allocated to:
A picture to remember

by Olga Chernykh

Ukrainian production company: Real Pictures

French production company: LuFilms

Amount of the support: 58 500 €

 
A poem for little people

by Ivan Sautkin

Ukrainian production company: Babylon 13 Production

Lithuanian production company: Nuline Kopija

Amount of the support: 66 040 €

 
Glyadyelov

by Oksana Kravtsova

Ukrainian production companies: Real Stories Production & DIM Filmhouse

Lithuanian production company: Broom Films

Amount of the support: 40 000 €

 
Nice ladies

by Mariia Ponomarova

Ukrainian production company: Tabor Production

Dutch production company: Labyrint Film

Amount of the support: 66 310 €

 
The editorial office

by Roman Bondarchuk

Ukrainian production company: Moon Man

German production company: Elemag Pictures

Amount of the support: 75 000 €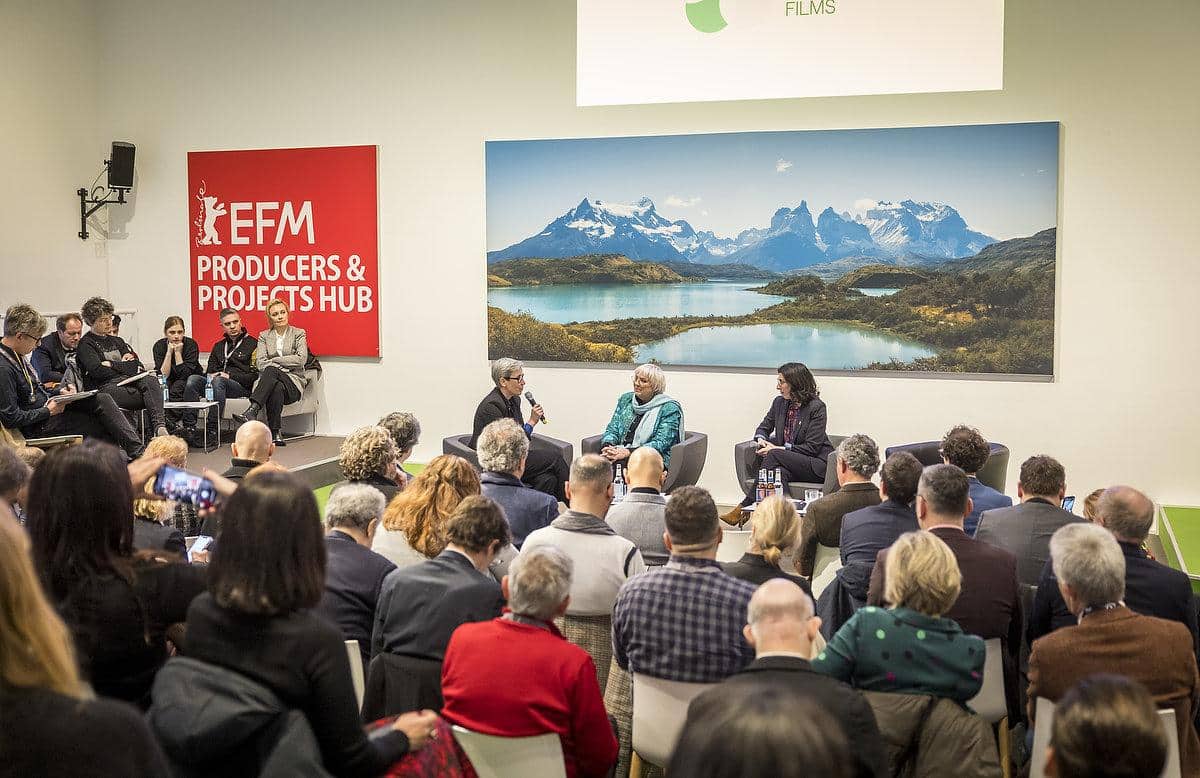 Manon Duverger
Project manager
+33 1 44 34 36 28
+ 33 6 37 62 77 20
After the first call for projects in March 2023, and the selection of 11 projects by the committee of experts, a second call for projects is
Read More »